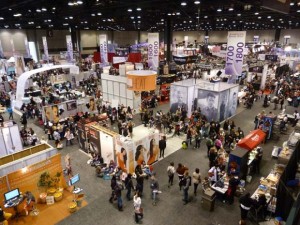 If you're like many marketing and sales professionals, you have a love/hate relationship with trade shows. On one hand, trade shows provide a great platform for businesses to network, advertise, build brand recognition, and create a lasting impression. On the other hand, the typical trade show setup can make it tough for your booth to get attention, which can make trade shows seem like a waste of time, money and effort.
One of the biggest obstacles that companies face at trade shows is getting traffic to your booth so your team can have valuable conversations. Top quality giveaways will get people to stop by your booth, but sometimes it's hard to get them to stick around and engage. Booth games and attractions can help!
Trade show booth games are a great way to drive attendees to your booth and engage with attendees. Games also make it easier to collect contact information from attendees who stop by your booth. Using games will ultimately help you stand out from the other vendors and generate more leads.
Gamification is a simple way to garner attention, build brand recognition and engage prospects. The idea is to introduce a little excitement, fun and friendly competition to an otherwise predictable event. We can help drive more traffic to your booth by adding some great  CORPORATE TRADE SHOW Rental Products. Our company carries the most extensive and impressive product selection in the Chicagoland and Midwest.
With over 1500 product to choose from, we have the perfect product for your next CORPORATE TRADE SHOW.
Set up a video game console with a popular game that can be played quickly. Depending on the game, you can keep track of the scores and offer a prize for the highest score at the end of the event. Using a retro game console like a Pac-man may get you better results than a new console depending on the age and demographic of your target audience.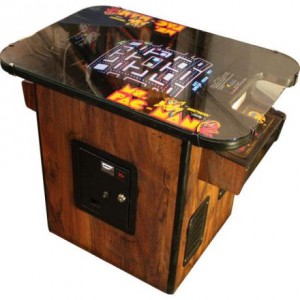 We have many "Giant Games" to fit your booth that are sure to get booth guests reminiscing with these retro games. We have Giant Jenga, Connect Four and Giant Kerplunk.
Ask visitors to play the game against another person at the booth for a prize.
This carnival game is a classic challenger! Lower the crane claw and grab a prize! Load the game with all your branded merchandise and let your booth guests walk away with a memorable experience. Good luck and have fun.
Need something to create the "WOW factor" at your next Trade Show? Want something that most of your booth guests have probably never seen before?! A new state-of-the-art attraction for creating digital graffiti at trade shows using a laptop, projection screen and an infrared spray-paint can. This is so cool they will be lined up to see it!
As you approach Zoltar, he invites you to come and receive a fortune. Trade show attendees also receives a printed fortune that is dispensed at the front of the machine. This can be customized with your brand and message what a way to add a touch of whimsy and fun to your next trade show. Zoltar is always a favorite that draws a crowd!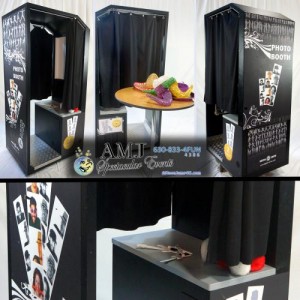 Photo booths are fun, engaging and a great way to elevate your brand. Set up a photo booth with props that pertain to your business or industry, and have your business reps encourage attendees to have their picture taken. Collect contact info so you can email the photos to attendees.
You'll also want to check with the event organizer to make sure your game is allowed and will fit in your booth space. Make sure your booth games are right for both the trade show and your target audience.