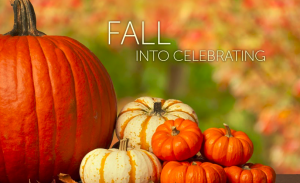 Use the fall colors, scents and nature as inspiration for your big fall party. Planning and preparation are the key to any good party, and throwing an outdoor fall party is no different. There are certain things that you need to take into consideration, especially the weather (unpredictable as it may be). AMJ Spectacular Events has been helping to plan parities & events for over 15 years, here are some fall planning tips from our experts to ensure your fall outdoor party will be fun, successful and guests will be left wondering when the next  celebration is!
Pick an Outdoor Fall Party Theme
Fall has a lot happening, which opens the floodgates of theme ideas. You can throw a harvest party utilizing pumpkins, apples and leaves as inspiration. Fall is known for football so that can be your theme. Back to school and Oktoberfest are great themes too. So the first thing you need to do is decide on your fall party theme. Once that is in place, you can work on the rest of the outdoor party ideas.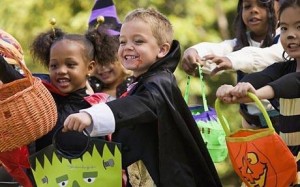 Plan a Fall Food Frenzy
There are so many great fall foods and if you are planning on feeding guests you may want to consider grilling it's always a great option for outdoor events, but it can be time-consuming. If you want fall snacks AMJSE rents Hot Pretzel Warmers and Popcorn Machines for easy on the go fall snacks.  Other popular fall foods are our Mini Donuts with different toppings as well as our Churro Warmer.  
If you something more festive with the season your guests will love our Carmel Apple Bar with different toppings and sauces it is sure to be a huge hit.  The weather can be quite chilly so be sure to warm up guests with Hot Apple Cider or Hot Chocolate, which features customizable options for the table.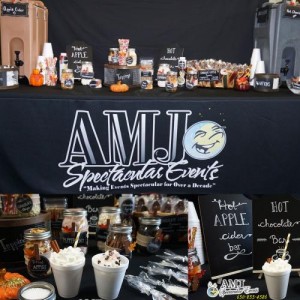 Keep Guests Entertained
Plan some fall-themed activities or rent some fun games.  Put out some backyard games for your guests to play. Corn hole is always a good option. Additionally, horseshoes and bocce ball can also be played in the fall too. Let kids bob for apples or have potato sack races. Make a pumpkin painting patch for the kids as well.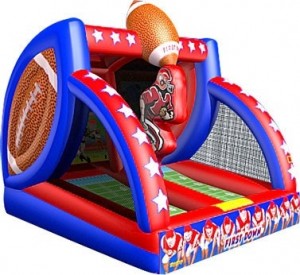 Guest will love playing our oversized version of Jenga, Connect Four or even Battleship they fit perfectly into fall themed events. If your looking for more sports related rentals try our Inflatable Football Toss or Framed Football Toss.
If you're hosting an event were you have a bit more space your guests will love our inflatable Haunted Mansion  and our all new Happy Halloween Fun Village.  If your event has more of a fall theme check out our Corn Maze, its so fun to see how fast guests can get through the maze.
Lindsey Rhea, an event planner at AMJ, loves putting together fall movie nights with AMJ's inflatable screens,  "Create an outdoor movie party to take advantage of the earlier nightfall and decorate the area with pumpkins and other fall or Halloween items. There are so many great Halloween themed movies you can choose from." says Lindsey. Please visit us at amjse.com for more information.
---