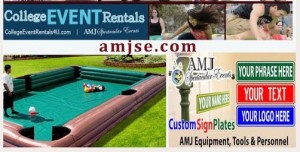 Summer has flown by once again.  August is here and that means it's time to plan your back-to-school events. No matter the season or the reason for your involvement with coordinating something special, these event-planning tips can help it all go smoothly while ensuring all in attendance have a great time.
Here's a look at some of the most inspiring ideas and the hottest products for back to school:
Theme Parties: Determining the type of atmosphere you want to evoke before you start planning an event will help you achieve the right balance of entertainment and  fun. Having a themed event is easy to coordinate and the ideas are endless.  Throw an 80's themed party or Olympic themed event or how about a Luau.  Our college event planners can assist you with a specific theme and the right rentals that will work with it.

Inflatable Obstacles:  Our grown up inflatables deliver on being challenging and fun, perfect for college events.  Our best selling rentals include Wipeout, Meltdown, Black oPs , Tidal Wave Zipline and of course out 60 foot Mega Mountain which is one of our largest obstacles.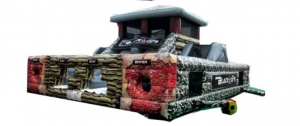 Giant FUN & GAMES: Games like Speed Racer Oversized Slot Car Racing, Speed Cart 4 Wheel Pedal Racers, The Giant Bulls Eye, Bouncy Boxing Rental, The Giant Roller Bowler, Gotta GO Toilet Racers, Human Bumper Cars, The Giant Big Comfy Chair, Adult Trike Rentals, Connect 4, Jumbo Jenga, Kerplunk, Operation, Checkers, and even Twister will delight guests of all ages with their super-sized fun! It's the BIG FUN you grew up with…but these are classic games with a twist.  Check out our all NEW Giant Battleship!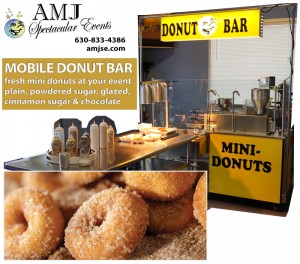 Food for Thought: Your back to school event is not complete without some concessions.  The hottest rentals for colleges right now is our mini donut machine, but everyone loves our popcorn machines and ice cream cart.
Photo Fun: There's nothing like taking photos to capture memories from family events and AMJ has a large selection. Check out our  Photo Booth , GreenScreen or if you really want to get creative try out our Open Air Photo Studio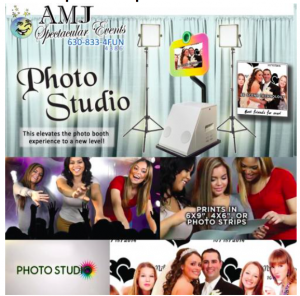 Be sure to contact us right away to check on availability – Just call us (630-833-4386) or email us (sales@amjse.com) right away.  Imagine having these rentals at your event!  http://collegeeventrentals4u.com