We love Easter. It's one of our favorites. Normally we are very busy with all our springtime rentals,  bunny costumes, bead art, cookie decorating and other craft stations and egg hunts. Let AMJ help you create a great celebration while you are safe at home.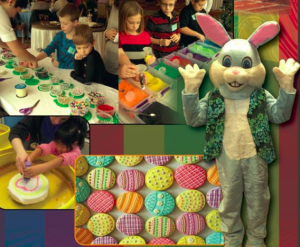 And though we all know that the meaning of Easter is far greater than these man-made celebrations, the idea of celebrating a major holiday in our homes…alone….just like the past several weeks…is a tough pill to swallow.
If you're looking for a way to make Easter feel more like Easter instead of just another day in quarantine, we've got you covered. Here are some ideas.
SUNDAY WORSHIP:
Tune in to an Easter live stream instead of watching it pre-recorded so you can feel the community of worshiping with other believers. Dress up just as if you were going to Easter service! If you want to make it really memorable, choose a traditional sunrise service.
EASTER FUN:
Surprise another family with an Easter egg hunt! Hide eggs in their front yard so the next time they go outside they can see that they've been "egged."
Does the egg shortage have you down? Instead of dying Easter eggs, bake up some egg shaped sugar cookies and decorate them in various colors.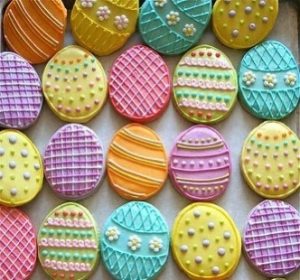 Hide eggs in your front yard and take a panoramic photo. Send the photo to other family members and see who can find the most. Or, assign each child a different color and see if they can find all of "their" eggs. This way you can make it easier for younger kids and more difficult for older ones.
Make a scavenger hunt! If you do Easter baskets, have them find it through a scavenger hunt instead of just leaving it for them Easter morning.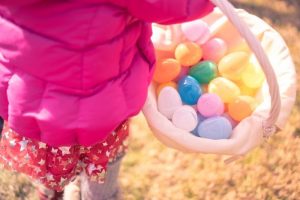 Though Easter is bound to be different this year thanks to social distancing, we can still infuse it with many of the familiar flavors, activities, and people that we love. Let's make this year's Easter more memorable than ever!