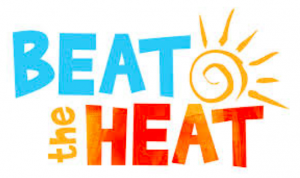 If you're planning an outdoor summer event in Chicago, you know that some days can be brutally hot. Luckily, there are things you can do to to help guests beat the heat while not giving up details that make the day picture perfect.
Shield Your Guests From The Sun
By renting tents and canopies, you can shield your guests from the hot sun and provide protection from the frequent pop-up storms of summer. Place fans at each en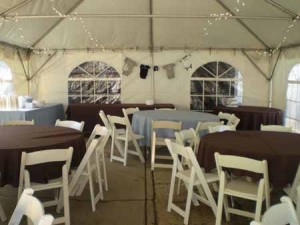 d of a tent to create a flow-through breeze. Place the dance floor near a fan. The instant breeze will keep guests cool without the worry of them passing out while doing the "Cha Cha Slide".
Have Cool Treats On Hand
Beat the heat with cool treats for your next summer event. Whether you want to serve up frostie's, Good Humor Ice cream or snow cones these summertime favorites will keep everyone cool while enjoying a tasty treat!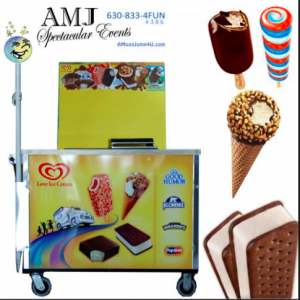 Let Your Guests Splash Around
Kids love the chance to explore, climb, slide, jump, and have a healthy, happy, active playtime. They can do all this with inflatable slides, and when attending events that feature these blow up bouncy houses, they won't want to leave. Adding water to a summer event can also prevent the kids from over-heating or getting fussy and uncomfortable. Water slides and inflatable pools are perfect for a foot soak or a splash.  Just make sure to have some towels handy to dry off.
Summer time in the midwest can be an excellent time for an outside event. You just need to know how to keep your guests cool for a great time. Let AMJ Spectacular Events help wtih planning your summertime event.