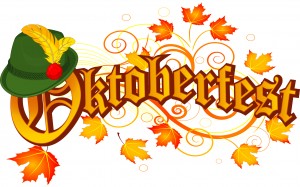 Originating in Munich in 1810, as a royal wedding celebration, Oktoberfest has transformed into the world's largest festival hosting nearly 6 million annual visitors.
Celebrate the sixteen days of Oktoberfest in the best way possible with these Oktoberfest tips. Oktoberfest is a wonderful harvest festival and provides the perfect excuse for a party with family and friends. Consider these Oktoberfest party tips as you plan your Oktoberfest celebration. Put your Tirolerhüte (Bavarian hat) on and get ready to enjoy the party!
Enjoy the Beer: When you think about Oktoberfest, you think about delicious beer from Munich, Germany. Make an exception and take this opportunity to find some great Oktoberfest beers from local brewers in your area. Ask for help from local liquor stores to identify some great beverages for your Oktoberfest party.
Eat Delicious Food: Aside from the beer, enjoy great food at your Oktoberfest celebration. Prepare food such as chicken, roast pork, sausages, and potato pancakes.  Rent our Pretzel Machine or Popcorn Machine for some tasty treats. Make sure you also prepare some great entertainment and music.
Set up the Tents:  You will need plenty of tables and chairs for all your guests oh and a tent as well to keep it festive! Elmhurst Party Tents has all your Oktoberfest needs including tents, tables and chairs!
Be Responsible: Enjoy Oktoberfest, but be responsible! Keep your drinks to a minimum, and be sure to eat plenty of food. If you're going out, decide on a designated driver in advance of your celebration or take a taxi back to your home.
Get your beer, food, and beer stein together for Oktoberfest party planning in high style. Don't forget your Tirolerhüte! AMJ Spectacular Events is your complete party rental company, designed to fit any sized party at any budget. We take great pride in being family owned and operated while being supported by our dependable staff. 630-833-4386 http://www.fallthemedrentals4u.com