Do you have a little explorer who craves adventures and loves to get their hands touching the Earth? This is the rental for them!  Rocks, minerals, fossils and gemstones, oh my! Sift, search, sort and shine rubble into beautiful gems with this rental activity! Children of all ages will discover a variety of colorful minerals and raw gemstones. With this AMJ rental, it brings the option of having something fun also be educational to a party or event. A lesson in mineral properties like: density, luster, color, texture, streak. While the little Rockhounds dig and sift they can learn about crystal structure and explore "The 3 C's" of gem mining-color, clarity and crystals.  Hours of hands-on fun that is something a little different than the usual activities.
Looking for an interactive station for your School Fun Fair or Scout party? Teachers would love this option to connect to the physical geography or mineralogy science units. This has everything you need to conduct your own "mining expedition"! Pan for gold? Sounds like a shiny great time.
Gem hunters of all ages will get their hands wet and be amazed at how beautiful the dirt of the earth can be after it has a little washing.
Throwing a birthday party for the Earth-loving nature enthusiast, who says they want to be a Geologist or Anthropologist when they grow up? This will be his/her highlight of the party, for sure!  Or a Snow White party perhaps?
Looking for an activity that is a little different for the children at your event to keep them entertained and having fun? Talk to our event planners about renting this Gemstone Mining Table!
When you're planning an event, you want for it to be memorable. While inflatable rides can generate lots of laughter (and burn off some excess energy!), wouldn't it be fun to bring in something that people will still be talking about next week, not to mention a little keepsake from the event? Then you might be interested in our Portable Gemstone Mining System!
This is a great hands-on participation activity for kids, with a little education attached. But it's not just for kids – all ages will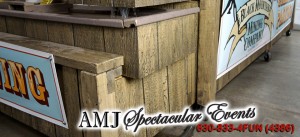 enjoy this activity.
We offer a 3 lb. bag of mineral rough n' soil mixture, which contains many varieties of mineral stones. Your guests purchase a bag of mineral enriched soil and pour it into a sifting tray. They dip it into the sluice and watch the soil wash away leaving just the gems.
Our system is portable allowing us to bring the fun to you! (unlike many other panning systems out there today).  Please also ask us about Gem Stone Mining Packages available for your next event!
 http://www.gemstonemining4u.com
Packages
*$875 Up to 2 hours of mining, 75 Bags filled with sand and gem stones
Additional Bags:
76-150: $700/bag
151-299: $6.50/bag
300+: $6.00/bag